About
Our task was to create a fixture that was at once impactful and unobtrusive, so that the homeowner could continue to enjoy his gorgeous garden view. We created a large canopy that had to be suspended with cables in order to fit a uniquely slanted ceiling. The gold Kadur Drizzle pendants accentuate the warm tones of the house while contrasting with the verdant view.
We've used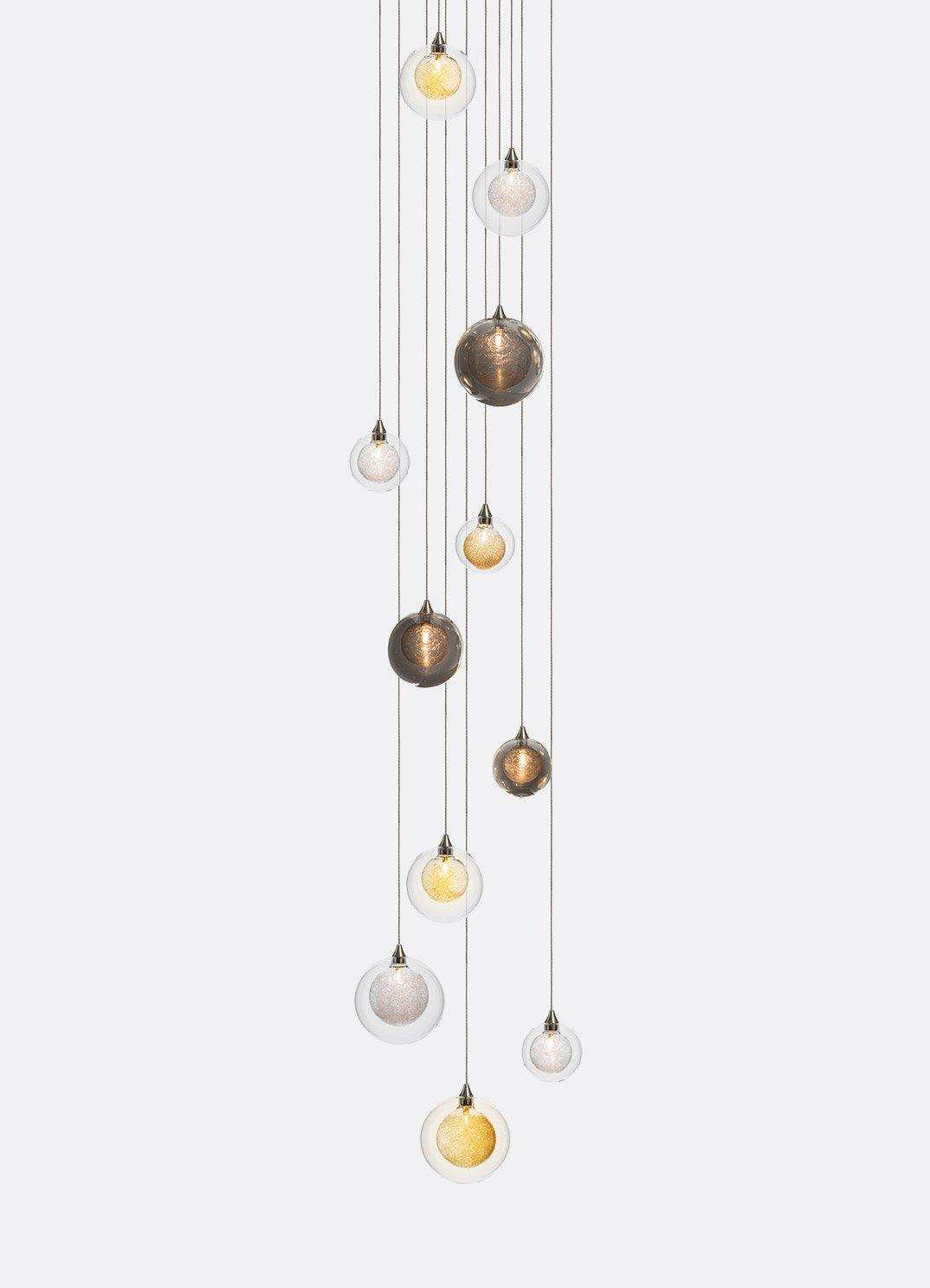 Bespoke. Made Better
Our team will work closely with you to create a sculpture of light that perfectly fits your space and your vision. Contact us with any questions about your unique project.