About
This Hampton House provided the perfect opportunity for playful design. In order to accommodate the drastic height difference over the kitchen island, we created a custom fixture using both a canopy and monopoint grippers. The effect of this combination and the sheer size of the installation – 248 pendants in all – result in a bold statement that suits the out of the ordinary experience the client wants from each vacation visit. Color also adds to the drama, with the Gray and Clear Raindrops complementing the island's finish. Best of all, the pendants play with the pool, reflecting the way the sun hits the water.
Location:
Southampton, NY
We've used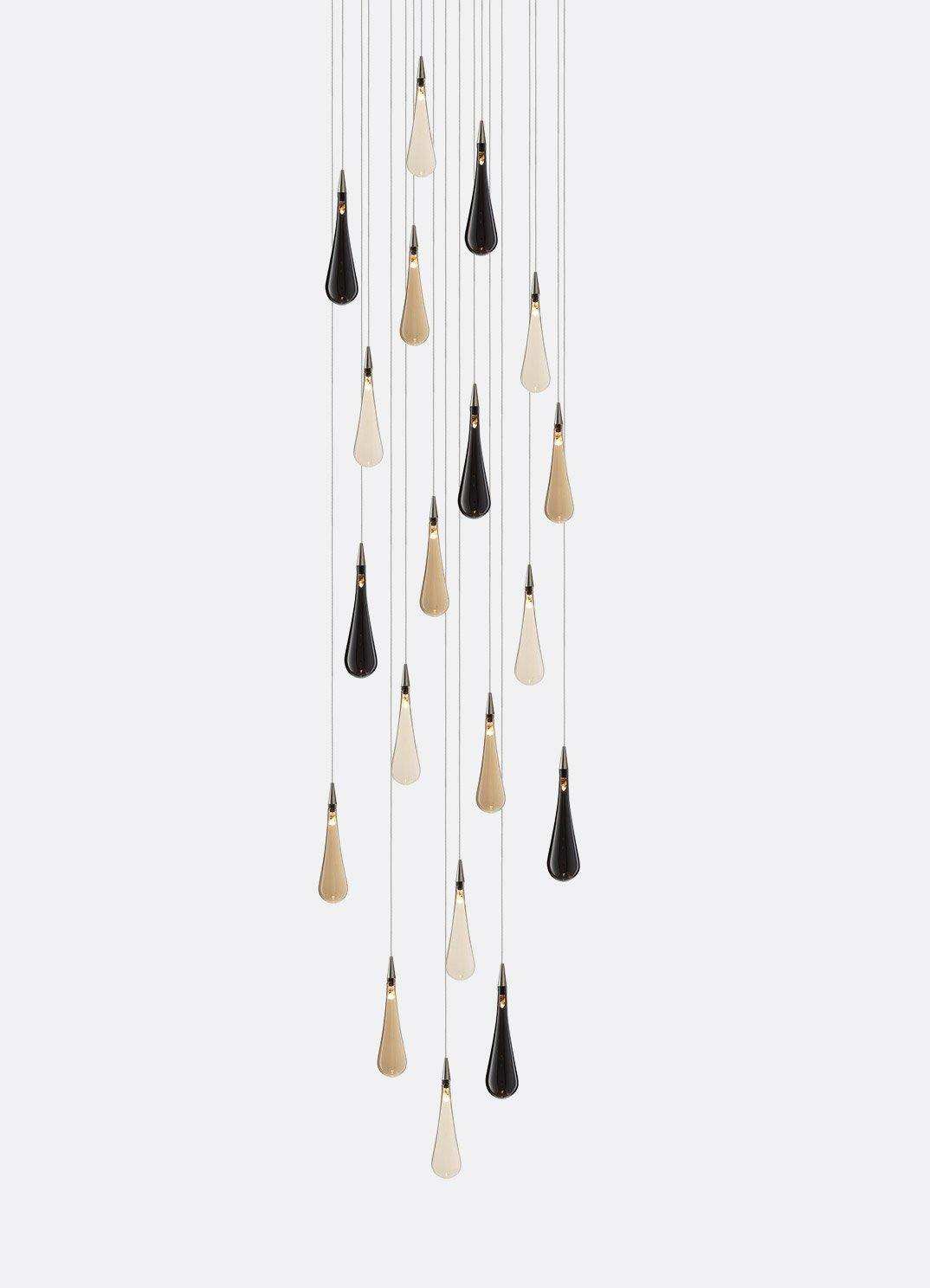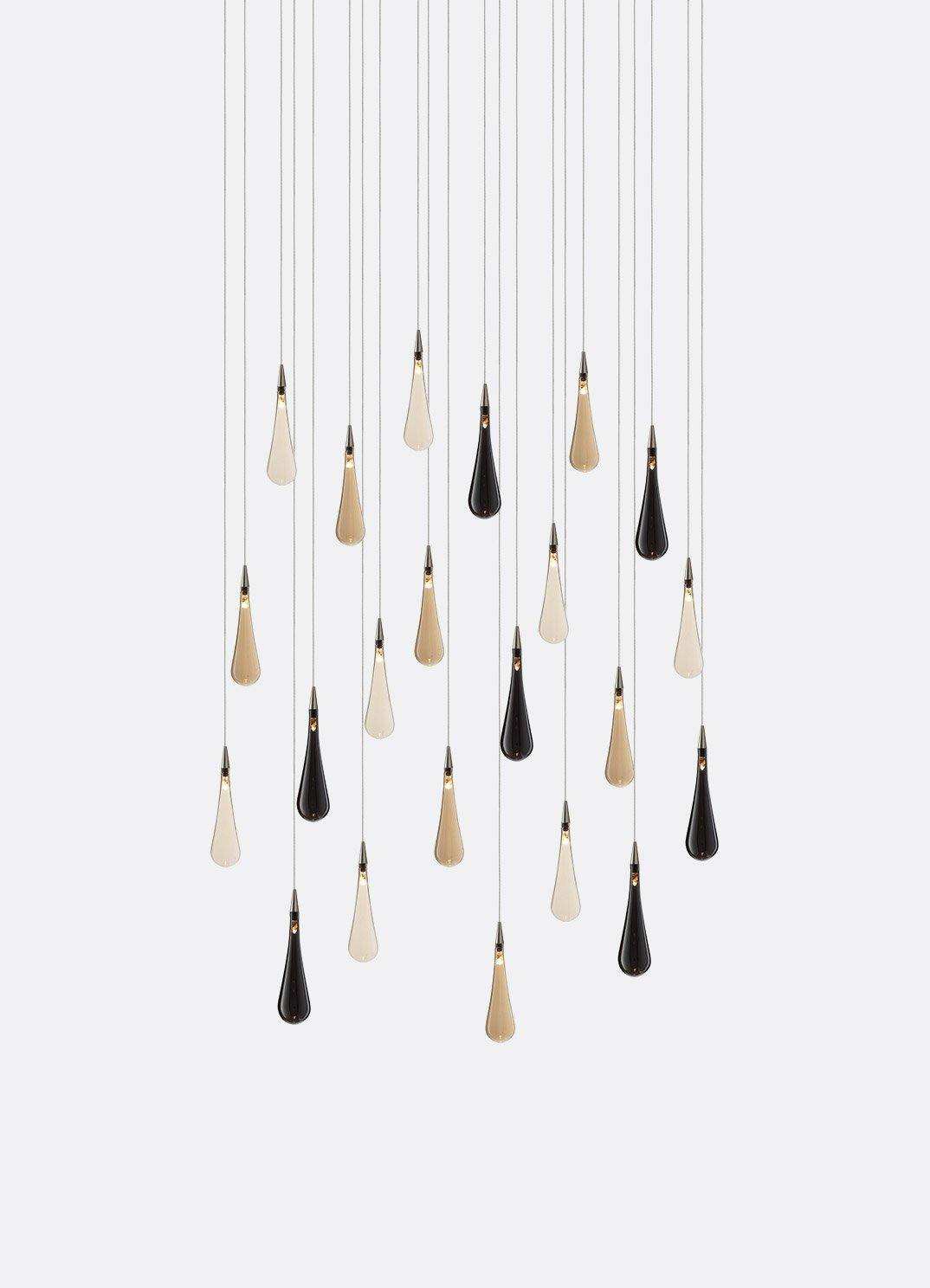 Bespoke. Made Better
Our team will work closely with you to create a sculpture of light that perfectly fits your space and your vision. Contact us with any questions about your unique project.