About
This fixture brings beautiful color and texture to the space, illuminating the path up and down the gorgeous stairway. To accommodate the three-floor height, we used a 36'' diameter canopy with 60 pendants and opted for a mix of Amber, Gray, and Black Drizzle glass to accentuate the hard finishes – the warm wood of the ceiling and cool grays of the steps and structure. Majestic yet natural, this piece emulates the mountain landscape outside this modern home.
We've used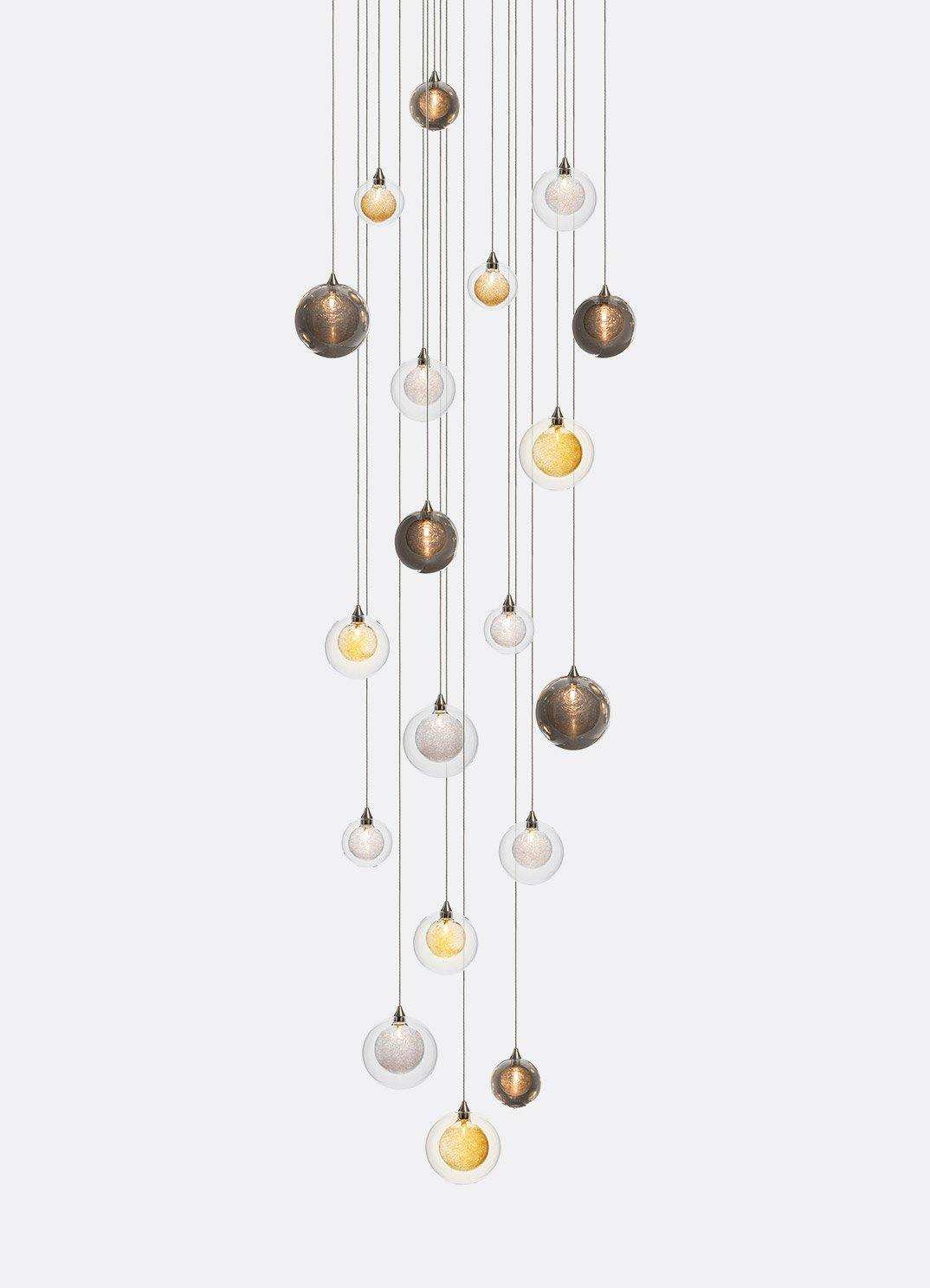 Bespoke. Made Better
Our team will work closely with you to create a sculpture of light that perfectly fits your space and your vision. Contact us with any questions about your unique project.