About
One of our first projects, this Silver Dollar design elicits a certain sparkle in our eye. The designers came to us with the idea of creating a chandelier that resembled dry silver dollar leaves: white, textured, and translucent. We used brushed antique bronze to complement the opaque glass. Tilting each pendant leaf in a different position to create an uncommon arrangement presented an invigorating challenge. Each silver dollar glass leaf suspended over the bar, is 16 by 26 inches. 53 in total.
We've used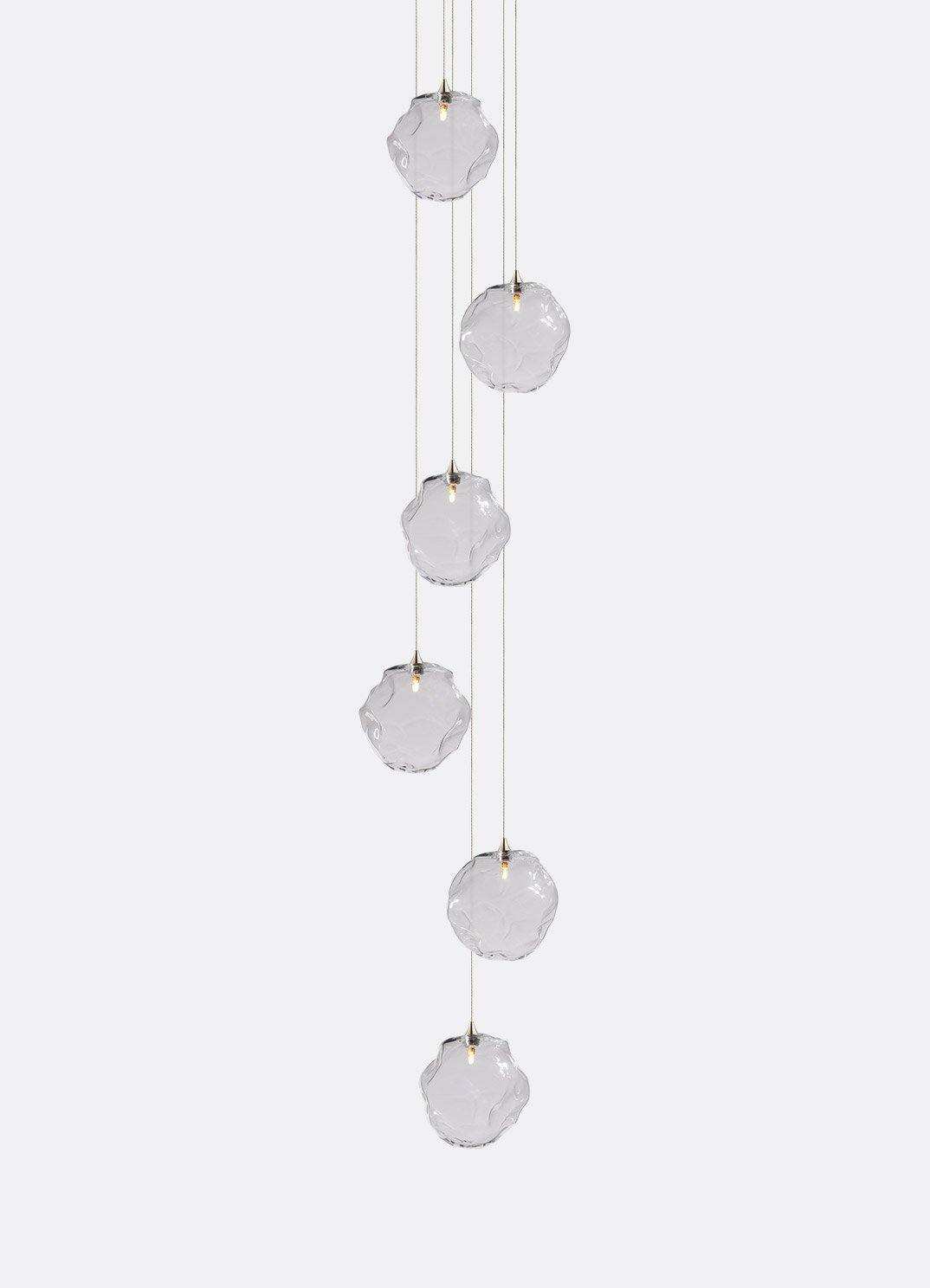 Bespoke. Made Better
Our team will work closely with you to create a sculpture of light that perfectly fits your space and your vision. Contact us with any questions about your unique project.